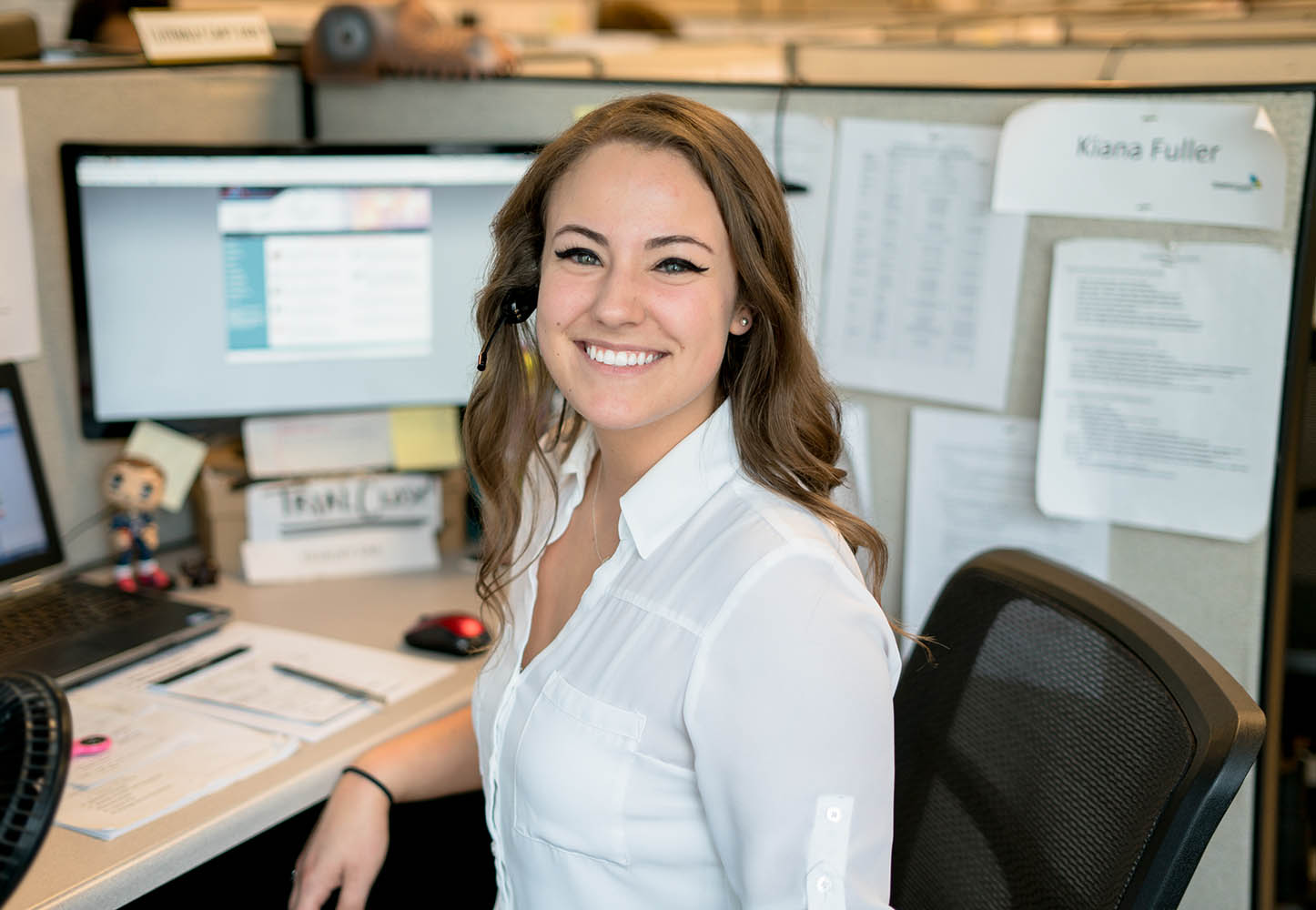 New Hampshire-native Kiana moved down to North Carolina to attend High Point University and landed in Charlotte, NC after graduating. She joined the Townsquare Interactive team almost two years ago and loves the fast-paced environment, potential for growth and friendships she's gained since then. Kiana continues to crush her goals, month after month, and is a key player on our sales team. Get a little insight into her day-to-day activities and see what her life at TSI looks like.
1:06 p.m. — Keep a positive attitude while hitting the phones hard.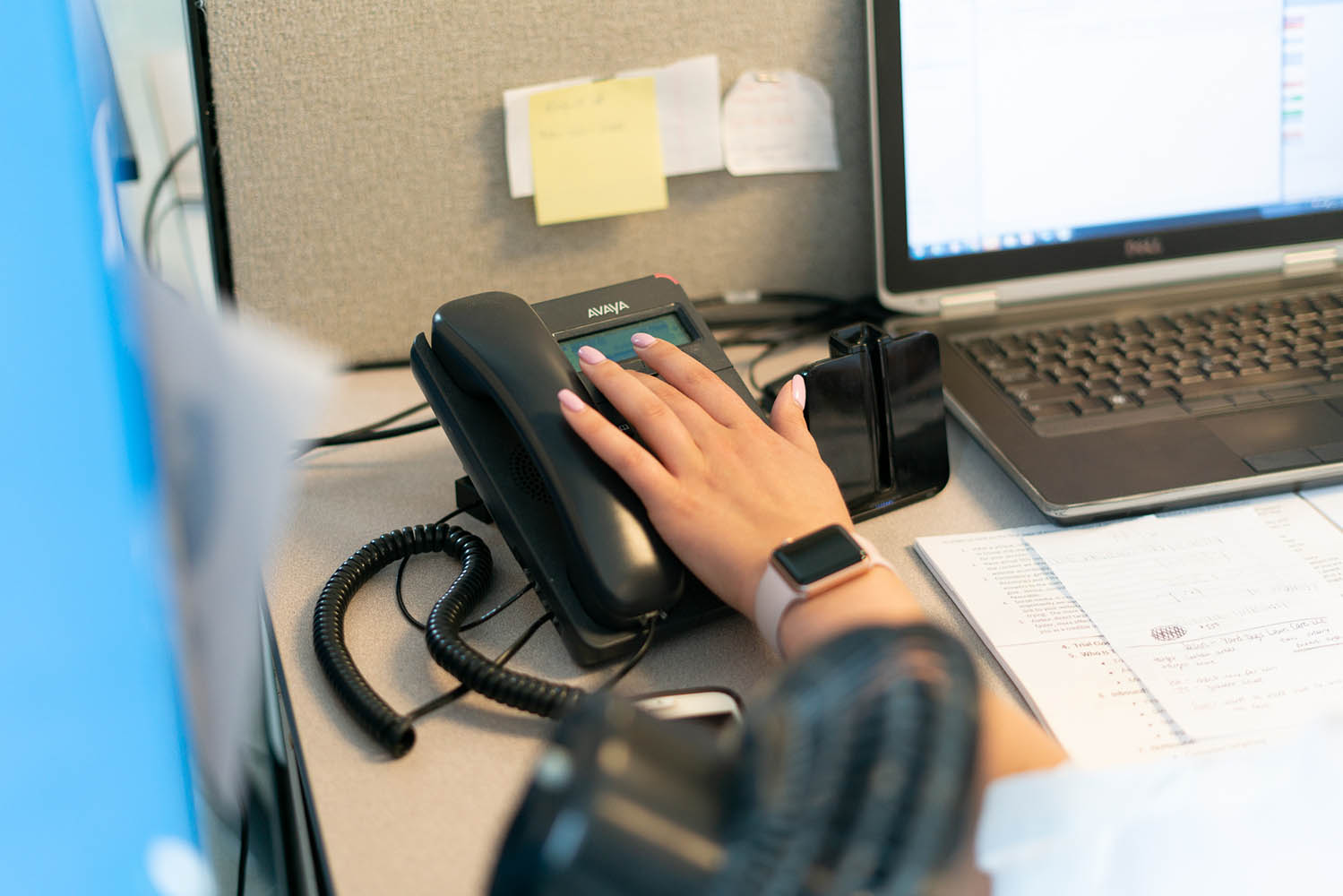 "Keep a positive mindset. There are going to be ups and downs in a sales environment, but the only way to bounce back is to have a good attitude and continue following the process. Negativity will never produce positive results, so the sooner you can learn to not let things affect you personally, the better off you'll be performing in this type of role."
10:37 a.m. — Good vibes and great deals—pass them on.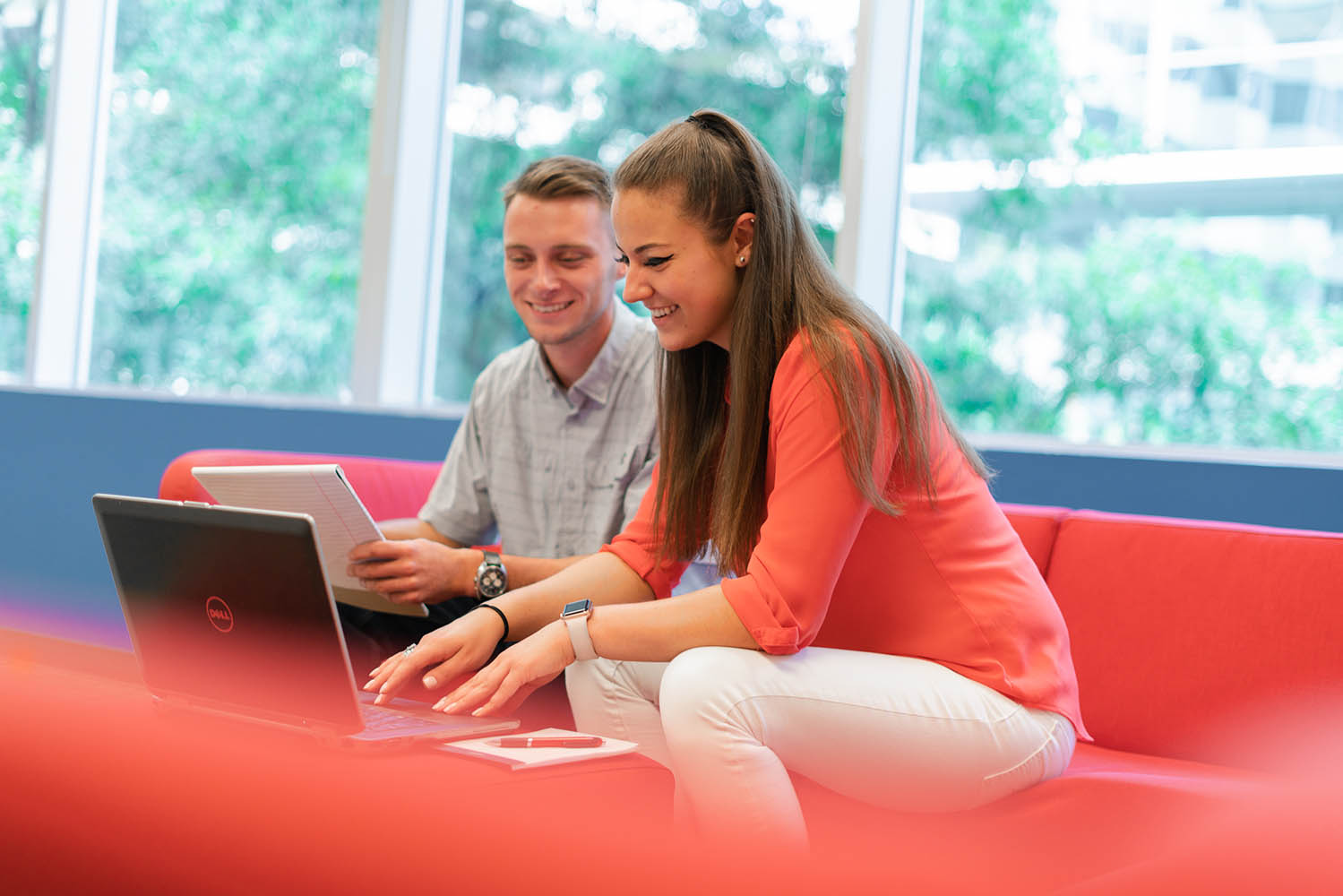 "The Business Development Rep and Business Development Mentor Program is nice for both sides. It's a great way for newer reps to get the help and attention they need to develop their skillset. And mentors keep their own skills sharp by answering their questions and coaching them. Plus, I enjoy helping out my teammates. I was in the same place when I first started here, and it's cool to see the improvement and the excitement when they start closing deals."
3:11 p.m. — Make a sale? Hit the gong!
"I think hitting the gong can have a positive rippling effect—it can bring energy to the rep, the team that rep just put up money for and the floor in general. Without people hitting the gong, the floor can become too quiet, and it's cool to give people a way to celebrate their successes at work. The first time I hit the gong, I actually hit it twice because I had two deals close back-to-back, and it was exciting to go up there and get recognition for getting money on the board."
5:48 p.m. — Celebrating the newest members of the TSI family at the new-hire happy hour.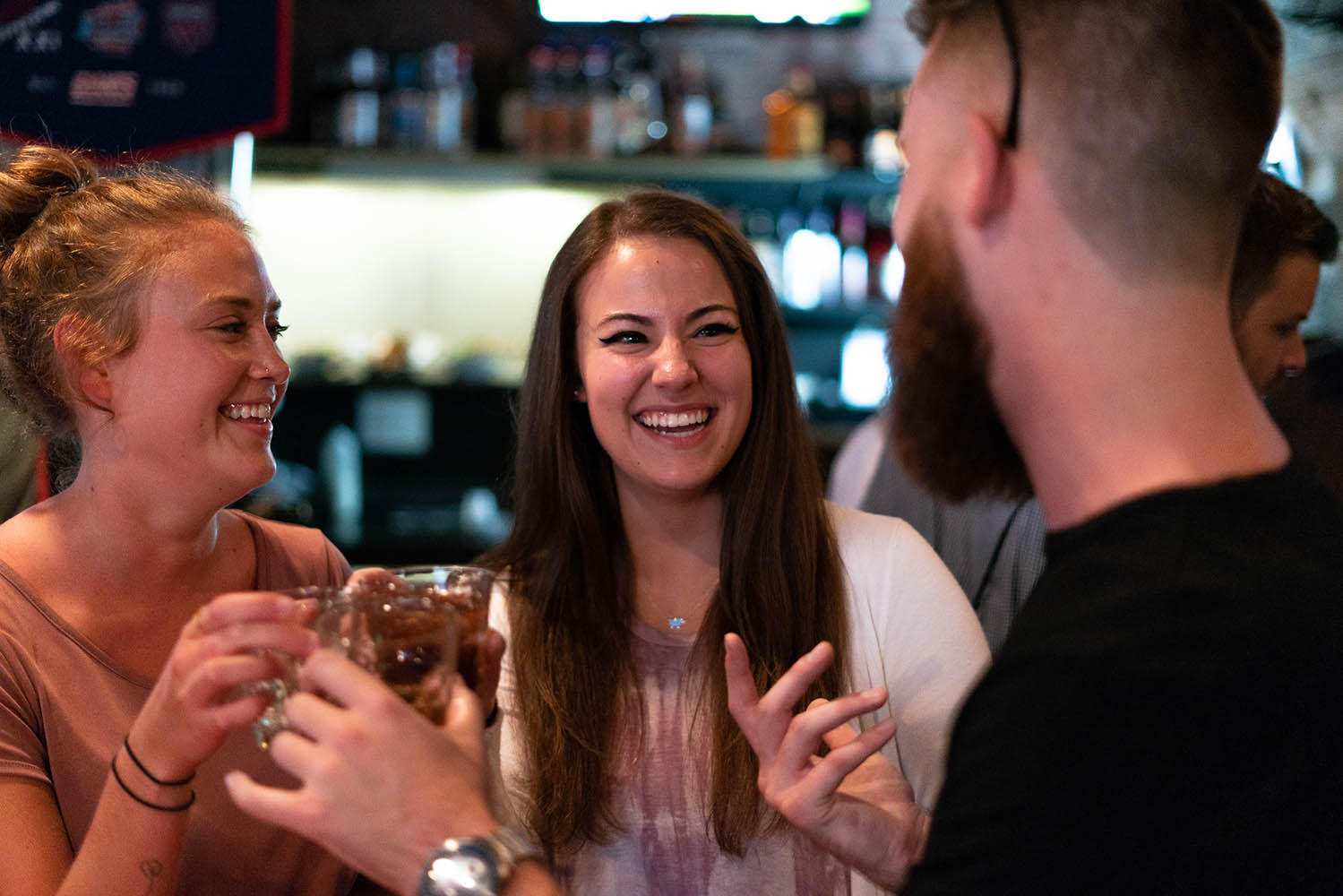 "My advice to new hires is to never be afraid to ask questions or go to someone for help. You don't necessarily have to ask your manager or people on your team, either. You can go to any rep on the floor who you know is crushing it to ask for tips or to ask what they do that brings them so much success. My selling style is a mixture of different things I've heard and learned from a variety of senior reps over the years. Your future at TSI is determined by you. If you find yourself stuck in a rut or struggling, you can either sit there and get frustrated or talk to someone to figure out how to get better. I chose the latter."
11:52 a.m. — Teamwork makes the dream work.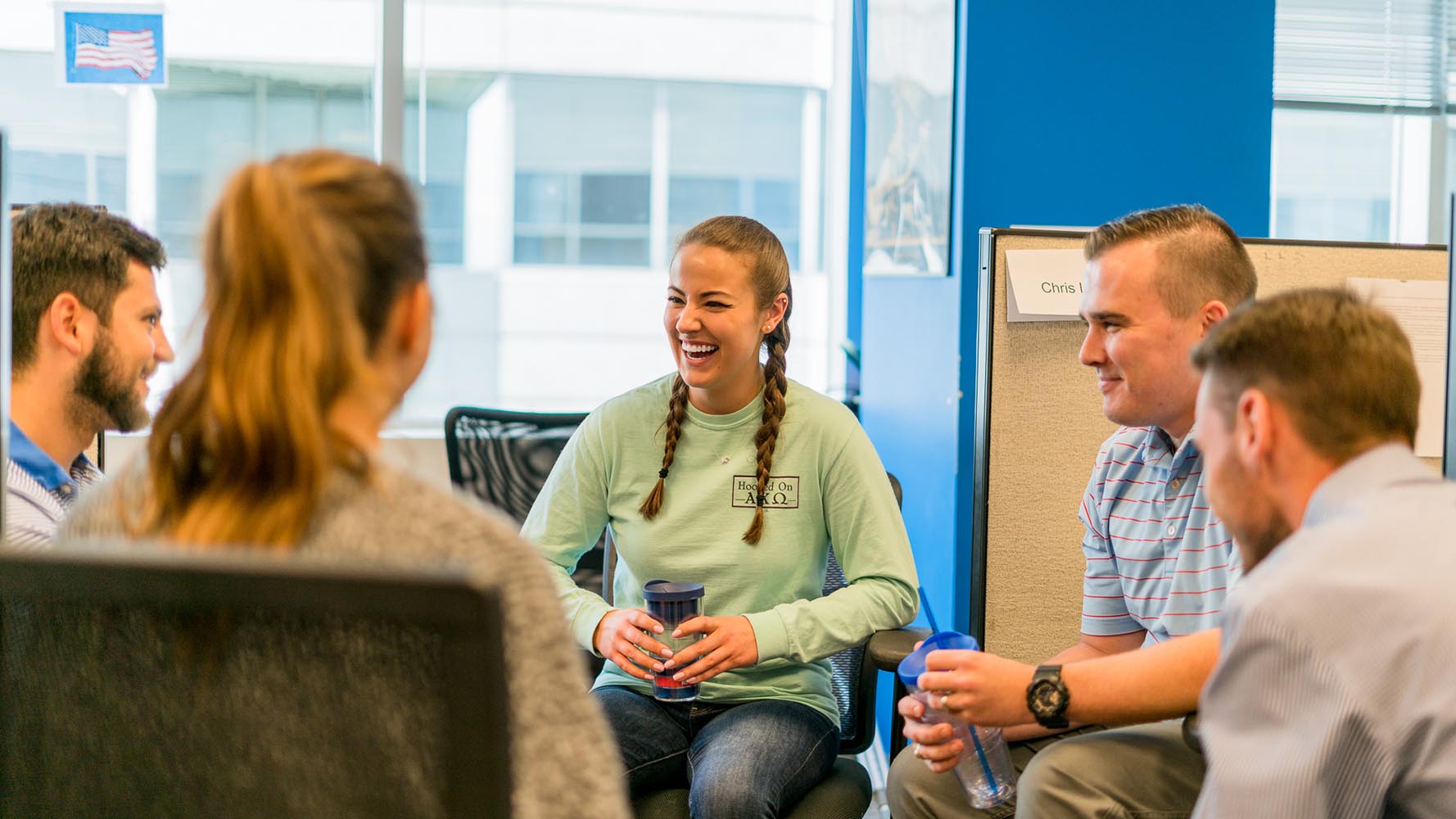 "Our team has a lot of fun. We can be pretty sarcastic at times, but it keeps things light and helps to break up the day. Cold calling is a grind—everyone knows that—so you have to find a way to have fun with it. I think it's important to bond with your team and coworkers. It keeps up morale at work and improves productivity for everyone, so people actually look forward to coming to work. They're comfortable asking for help when they need it because their teammates aren't strangers, and it puts a positive spin on what could be a boring cubicle job. I think it's easier for a team with a good dynamic to hit their goals than it is for a team that's isolated or not connecting with each other."