Ever wanted insight into the day-to-day lives of Townsquare Interactive team members? You're in luck! Welcome to A Day in the Life. This week, we'll be shining some light on one of our recruiters, Matt Schunk. Matt is originally from Lancaster, NY—a suburb of Buffalo, NY—and moved to Charlotte five years ago. He joined the team here seven months ago and, since then, has been an invaluable asset to our recruiting efforts. Check back each day this week to see more of Matt's role and Life at TSI.
8:45 a.m. – Setting the tone for the day in the recruiting team meeting.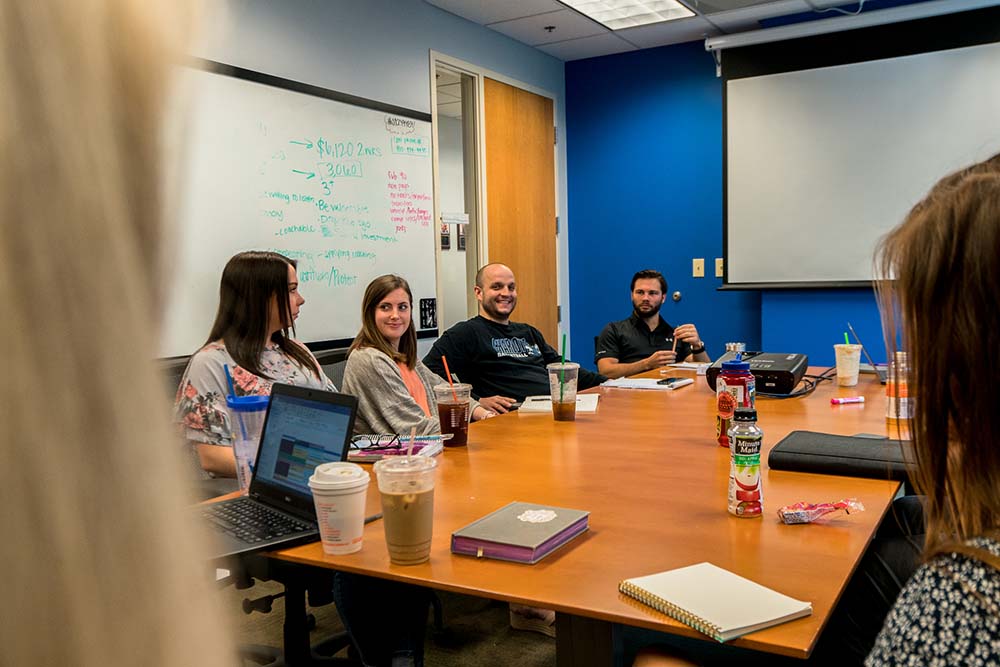 "Each morning, we have a red-zone meeting with the rest of the team, where we cover yesterday's in-person and over-the-phone interviews. It's where we set the tone for the day, and it helps keep each of us accountable."
10:10 a.m. – Sourcing new candidates on LinkedIn, Indeed, Monster and CareerBuilder.
"I have definitely seen my skills as a recruiter grow here. I have learned a lot about sourcing and screening top talent for our team. We typically look for someone who is very positive and enthusiastic and who shows a genuine interest in being part of what we do. We see people from all different working backgrounds come in and succeed, but what is typically consistent is a positive attitude and a strong work ethic."
12:06 p.m. – Taking a lunch break to visit Clean Juice.
"My teammate Rachael and I usually try to get out of the office and at least take a walk during lunch. It can be a grind in our line of work, and there are often things that come up that are outside of our control. It has been critical to my success that I have such a great team to lean on and pick me up when I may be struggling. More than anywhere else I have ever worked with, I feel like we truly celebrate each other's successes, which is awesome to see and be a part of."
1:43 p.m. – Conducting phone interviews.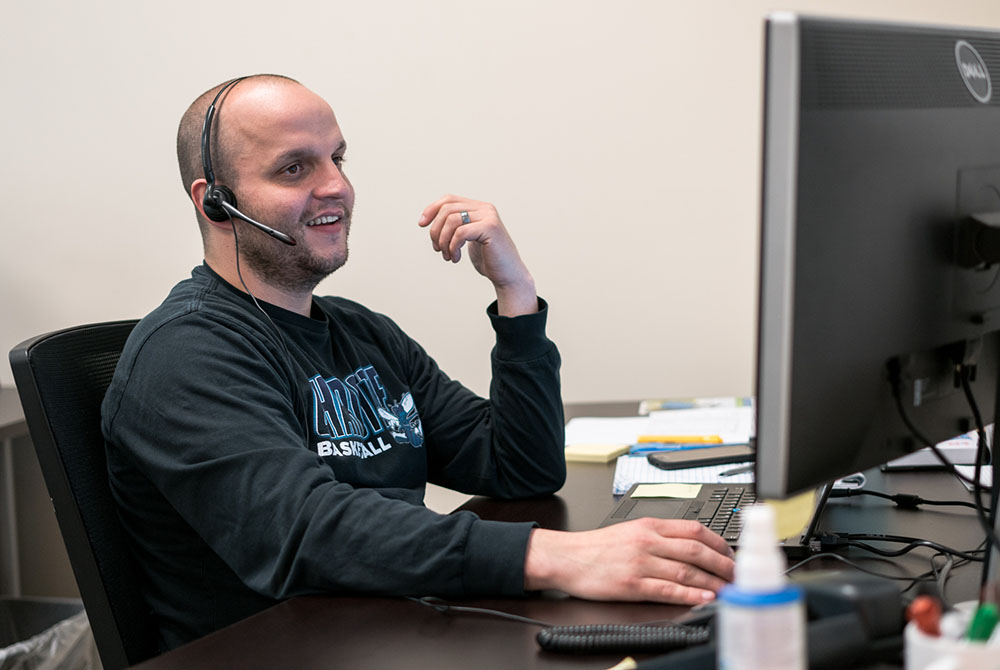 "My biggest piece of advice for prospective employees is to take the time to really know what you are looking for in a career and then be able to clearly articulate that to whoever is interviewing you. I would also say to not be afraid to be direct and ask as many questions as you can to determine if this is the job for you."
3:42 p.m. – Chatting with recruiting manager Mallory.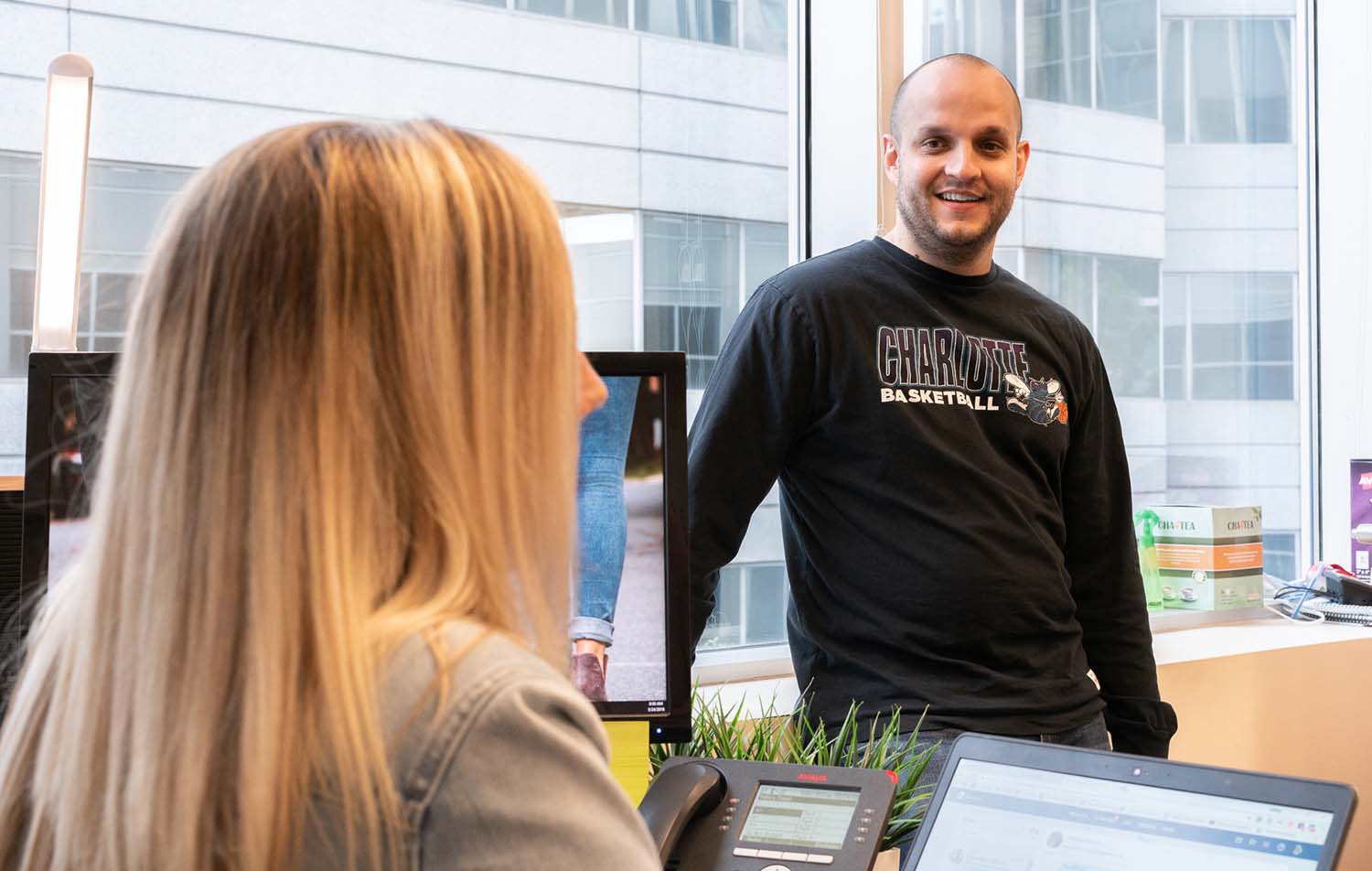 "It was actually Mallory who originally reached out to me about an opportunity to work here, and after doing some research and meeting her, Heather and Tim, I knew this was where I needed to be. I was immediately impressed with the culture and work environment and knew I could get behind this and help the company continue to grow."
5:51 p.m. – Grabbing a beer after work.
"I try to keep a healthy work-life balance. The recruiting team does a great job of getting together outside of work, and I have developed many great friendships on the sales floor, as well. My wife and I are always looking for fun things to do with our two dogs outside of work and can usually be found at Lucky Dog or any number of breweries."